How long does it take to experience coronavirus disease symptoms after exposure?
---
Symptoms may appear 2-14 days after you were exposed to COVID-19.
---
What does the test consist of? How long does it take?
---
We use a PCR test to detect the virus that causes COVID-19. There are many ways to get a sample for the test. You will receive information about the collection method for the site you select in the registration process. We are currently taking samples from the nose Nose – It is very common to get a sample from the nose. There are two ways that samples from the nose are being collected. The most common way is for the sample to be taken from the front of the nose. This is a "self-administered" test, meaning the person taking the test collects this sample on their own. It is much more comfortable than the sample taken from the back of the nose. Most county operated sites are also using this collection method.
---
How do I self-swab the PCR Covid Testing? (English)
---
​​​​​​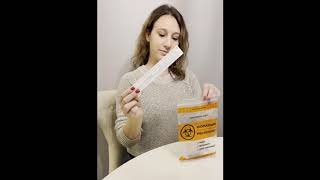 ---
How do I self-swab the PCR Covid Testing? (Spanish)
---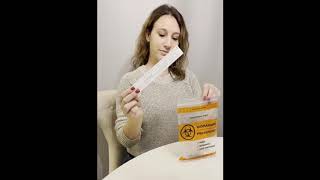 ---
Do we take Insurance?
---
We now accept all insurance for standard PCR Testing. If you don't have insurance, be sure to provide us your Driver's License ID and SSN, so you can be covered under the CARES Act. Premium Services such as RUSH service, Mobile Concierge Service and Rapid Antigen Tests are excluded from coverage.
---
---